About the Author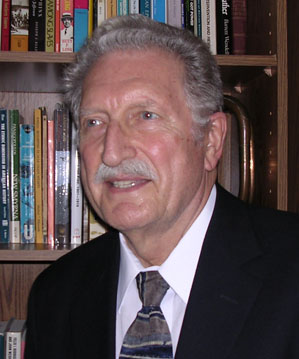 LAZAR "LARRY" ODZAK was born to first generation immigrant parents in Alaska, a few years before it became the 49th state. Drifting south, he completed his studies in Florida, concentrating on 19th and 20th Century US History. In 1998, he moved with his wife Hope to Durham, North Carolina. Both Hope and Larry are engaged parishioners in their local St. Barbara Greek Orthodox Church.
In 1984, Larry joined the AHEPA [American Hellenic Educational and Progressive Association], and has remained an active member at the Chapter and District levels. Larry recently retired from his position as an Archivist-Historian at the State Archives, Department of Cultural Resources, in Raleigh, NC; and as a Visiting Scholar at the University of North Carolina—Chapel Hill. Larry continued his research and writing about US and Balkans history. Currently, he is also CEO and chief editor of Monograph Publishers, a firm engaged in publishing histories, biographies, and related works.
Larry maintains his membership in several professional organizations, such as the American Historical Association (AHA), the Society of NC Archivists (SNCA) and the North Carolina Military Historical Society. An enduring interest in the chronicles of Immigration and Ethnicity, potent forces in American History, will sustain his research and writing. Larry can be contacted here.